About Life Managers & Associates
"Bode Hennegan and her team are caring, organized, focused individuals who enjoy solving problems and working closely with clients to make improvements in their lives."

– Client Family Member in Montgomery County, PA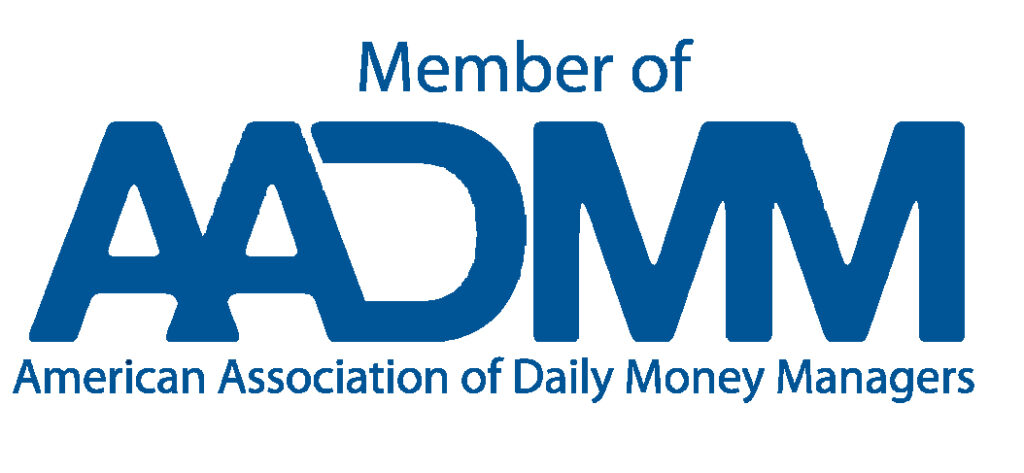 Bode Hennegan – Founder & President
Bode is a passionate advocate for independent aging and an experienced resource for aging in place in the Philadelphia region. She holds an MBA from St. Joseph's University and a BS in Management from Thomas Jefferson University. She is a Certified Aging in Place Specialist and a graduate of the Goldman Sachs 10,000 Small Business program.
Bode has a longstanding history of service to the community. She currently serves on the board of the Philadelphia chapter of the Financial Planners Association (FPA) and the Montgomery County Estate Planning Council (MCEPC) and is an active member of the Philadelphia Estate Planning Council, the Life Planning Network, and the American Association of Daily Money Managers.
​An avid runner who competes in multiple triathlons each season, Bode and her husband live in Wyndmoor, PA and have four adult children.
Kim Burns – Client Manager
​Kim Burns serves as a Client Manager. Kim first joined Life Managers & Associates in 2013 as an organizer. She brings decades of volunteer service to the organization. She was an active member of the Parents Association at Norwood Fontbonne Academy. Kim chaired fund and friend-raising events such as book sales, holiday wreath sales and an annual five-day basketball tournament.
As a full-time Client Manager, Kim assists clients with daily money management and administrative projects. In addition, she is the Transition and Personal Property Liquidation Coordinator managing all moves, cleanouts and selling of client's possessions. She has exceptional organization skills and knowledge of the resale market.
Kim enjoys running, baking and spending time with her three adult children. Kim lives in Philadelphia with her husband.
Stacy Cannon – Client Manager
​Stacy supports clients with bill paying, organizational projects and creating solutions for aging in place. Her attention to detail and kind demeanor make her a perfect fit.
Stacy began her career in property and casualty insurance managing and coordinating insurance budgets for hospital systems and overseeing claims. More recently, she worked as a retail manager and home coordinator. Throughout her life, Stacy has been actively engaged in volunteer activities serving on and chairing committees at her church, in her community and at her son's school.
In her spare time, Stacy enjoys traveling, doing almost anything outside, playing racquet sports and continuing to volunteer.
Kathryn Charlton – Organizer
Kathryn Charlton supports Life Managers & Associates' clients with organization projects. She loves the challenge of restoring order to a disorganized space and finding new homes for client's belongings that they no longer wish to keep. Her patience and nurturing disposition make her a perfect fit for this working with older adults.
Prior to her time with Life Managers, Kathryn​ volunteered for schools and community organizations. She held multiple leadership positions with Norwood-Fontbonne Academy Parents' Associations including co-chair of the Merchandise committee and co-chair of the Gift card program.
When she is not working Kathryn loves to travel and spend time with family. She and her husband have 2 grown children and live in Glenside.
Pam Harris – Client Manager
Pam Harris supports clients with bill payment, organizational projects and daily lifestyle tasks.
After graduating from Trinity College, she spent more than twenty years in Human Resources for several Philadelphia based firms. More recently, Pam has been involved in multiple volunteer positions utilizing her project management skills. Pam is dedicated to enhancing the quality of her client's' lifestyles in a collaborative and meaningful way.
She and her husband live in Wyndmoor and have three adult children. In her spare time, Pam enjoys playing racquet sports, travelling, reading and spending time with her family.
Patty McDonough – Client Manager
As a client manager, Patty supports clients with bill paying, organizational projects and creating solutions for aging in place and continued independent living. As a Certified Aging in Place Specialist, she also conducts home assessments for clients.
Patty has extensive experience in the not-for-profit sector including project management and ensuring the fiscal health of organizations. Prior to working at LMA she was a Parish Administrator where she was responsible for budgeting, project management, and the oversight of all finances for the organization.
Patty's dedication to clients is based on her personal experience in handling the care for her parents as they aged. She enjoys traveling, gardening and any activity that allows her to be outside. She and her husband reside in Glenside and have two adult children.
Lisa McDugall – Client Manager/Administrative Assistant
Lisa McDugall serves as a Client Manager and Administrative Assistant. Her heart for serving others coupled with years of business and volunteer experience make her ideally suited for this Life Manager's role.
Prior to joining Life Managers, Lisa's business experience included a twelve-year career at General Electric in various finance and management capacities as well as a role with an employee benefits consulting firm. More recently she and her husband owned a hospitality recruiting agency. Lisa has always been and remains an active volunteer in her community including over sixteen years with Main Line Health as a hospice volunteer.
Kate Stephan – Operations Manager
Kate serves as the Operations Manager. She holds a MS in Occupational Therapy (OTR/L) from Thomas Jefferson University, a BA from Franklin Pierce University and is a Certified Aging in Place Specialist (C.A.P.S.).
Always using a client centered approach, Kate has worked alongside doctors, teachers, nurses, dieticians, social workers, and more to make life simpler and streamlined. She is passionate about client satisfaction, collaborating with, and leading an expert team to achieve these goals. Her educational, professional, and personal experiences are great assets to Life Managers & Associates.
Kate enjoys a variety of hobbies and is always keeping busy with home projects, interior painting, gardening, and repurposing old items into exciting new pieces! Kate and her family of four are residents of Melrose Park.