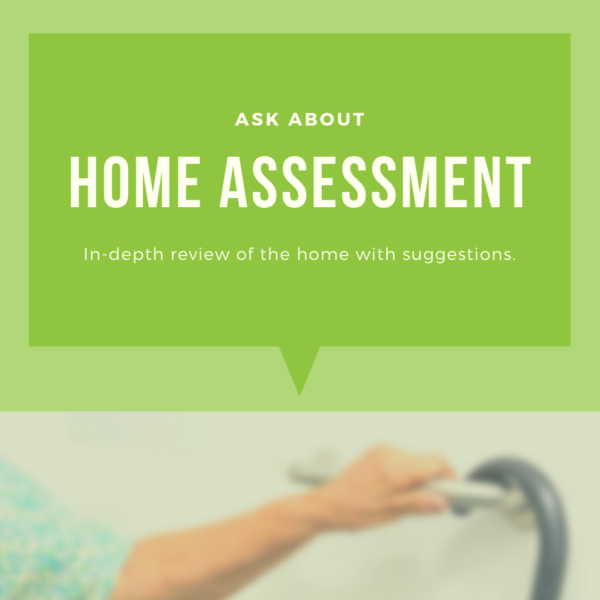 Life Managers' Assess Your Home is conducted by a National Association of Home Builders Certified Aging-in-Place Specialist (CAPS). She will thoroughly review your home and identify modification options, major or minor, to support aging residents. 
In this package, you receive:  
Evaluation of entrances, bathrooms, doorways, closets, flooring, master bedroom, and main living areas
Identification of modification options and estimated costs of each
Comprehensive Findings Report on your home's suitability for accommodating an aging individual
Using this information, you can confirm whether it is practical for you to age in your current home and if so, what modifications you would like to make.  When you understand the modification options, time and costs, you can plan before a crisis occurs.
This saves you money and lets you choose what is best for you.