Secure Service for the Future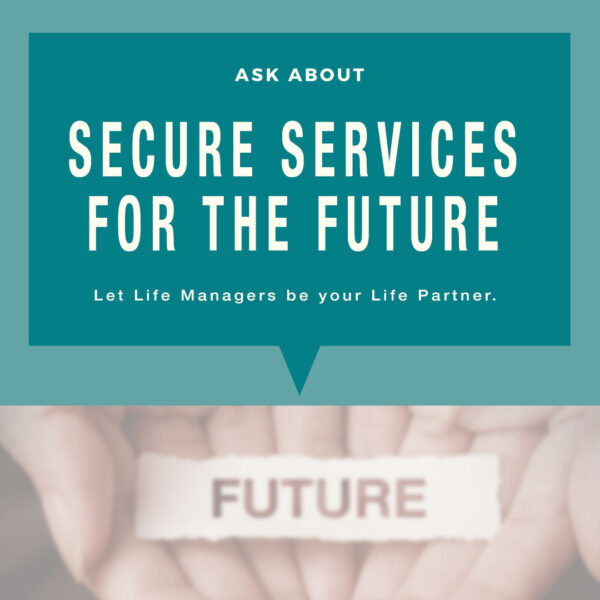 With our package, Secure Service for the Future, Life Managers & Associates is engaged to provide regular service at a future point in time.
The Way it Works
Step One: An LMA client manager will set up an initial meeting with you to develop a personal inventory. This is a document of all of your vital information including bank accounts, recurring bills and liabilities, insurance policies, the location of legal paperwork, medical information, key contact information and more.
Step Two: LMA will meet with you annually to review the personal inventory and make any necessary changes. During this annual review, we get to know you to better understand your needs and fine-tune the plan for the future.
Step Three: When you identify that you are ready to receive ongoing services, a client manager will be available to begin to work with you regularly for advice and counsel on anything to do with aging in place.